Hockey
Details

Written by

Jonathan

Category: Hockey
Hits: 2644
History of Section Northumbria Hockey Section was started in February 1997 at the Byker Police Club by the then young Alan Appleton, Andy McDaid, Sue Hewitson, Janice Hutton and Chris Jackson.
There is no selection process and we players of all ages, skills and experience. During the last eleven years, we have managed to win 2 national competitions and have received over 20 awards for teams and individuals in various national tournaments. We also frequently provide officials for umpiring at tournaments and matches.
The team has played all over the UK and abroad, at venues including Barcelona, Belfast, Edinburgh and Hull. We have strong links to the GB Peelers (Vets) team, who host many events which are open to our members. Funds allocated to the hockey section by the NPSSC are put towards tournament entrance fees, new kit purchases, affiliation and pitch fees and to assist members who enter GB trials with travel and accommodation expenses.
The section owns a full goal-keeping kit, which is available on loan to anyone who wishes to use it.
Contacts
Frances Glassbrook 4305 – ext. 73540
Janice Hutton 7074 - ext: 73382
Julie Hunter 8263 –

AS ALWAYS WE ARE LOOKING FOR NEW PLAYERS - ANY AGE, SKILL, FITNESS AND ABILITY. IF YOU ARE INTERESTED PLEASE CONTACT FRAN OR ANDY OR CHECK OUT RH HOCKEY........
From PC 2095 Caroline 'Baz' Rochester ( Baz representing Ladies British Police Team and her receiving the British Police player of the year award)
Having the opportunity to network in an informal setting, meet people from departments I would never usually come across and then use these contacts for the benefit of the job and my own investigations. To have been given the opportunity to play for the British Police side with and against some very good players including against the England Masters, and the Wales Masters amongst others. One memory in particular is scoring a goal against England Masters, I play in defence and NEVER score goals so to be able to say that I scored that one (a reverse stick flick in the opposite corner top net too) will stay with me forever. To make friends from other forces throughout the country. To be awarded the British Police player of the year award. All memories and experiences that will stay with me forever and are worth more than anything that I can buy and worth so much more to me than the £4 a month I pay to the Sports and Social.
From PC 8288 Julie 'Smoggy' Hearl (Smoggy as part of the Toon Raiders team PSUK tournaments held in April and September and also Edinburgh tournament)
I only started playing hockey in 2017 after not playing since school (over 20 years ago), everyone was really welcoming and supportive and I have made lots of new friends. It has also improved my fitness levels and I have even joined a local hockey club. The trips away with the Police team are brilliant, well organised and the accommodation is always a very good standard which is funded by the sports and social.
From A/Chief Inspector 7350 David Carruthers (Dave as part of the British Police Team)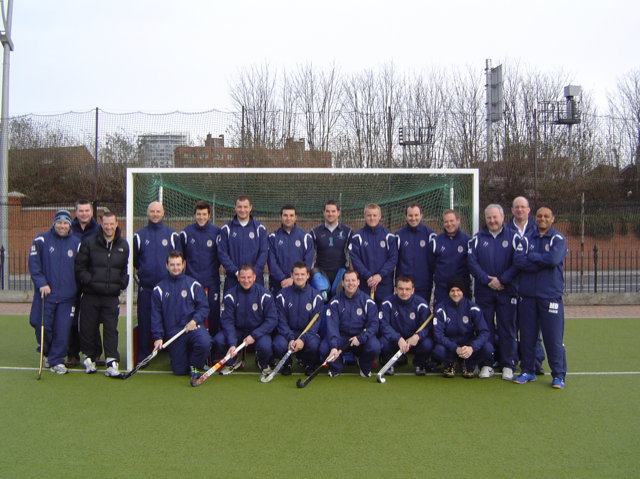 I was an original member of the section when formed in 1996 and have enjoyed many successful tournaments which has allowed me to make friends in the team and amongst other forces. Funding from the sports and social has greatly assisted with this, it has also allowed me to represent the force over the last 13 years in the British police hockey team. I hope to continue enjoying hockey and the comradery that comes with the sport despite the ageing limbs not carrying me with the same haste around the pitch!!
From PC 930 Anya Cox ( Anya as part of the Toon Raiders team at the PSUK tournaments held in April and September and also Edinburgh tournament)
I transferred to Northumbria Police from Police Scotland in 2017. I joined the sports and social as I wanted to continue playing hockey for the force. I can't believe the amount of support the hockey team are given from the fund. Without it, we would not be able to compete at the various tournaments throughout the calendar year. I am also grateful for the backing I am given from my supervision to allow me to be part of such a great team, that have welcomed me from the offset.
PSUK Ladies National Hockey Championships, hosted by West Midlands Police at Birmingham University.
The tournament was a round robin format. Northumbria Police constructed a team with Police Scotland, Cleveland and North Yorks.
Despite only having 10 players on day one, the team secured the Plate, meaning they came third from seven teams.
---